5 Things to Know About Hiring Kids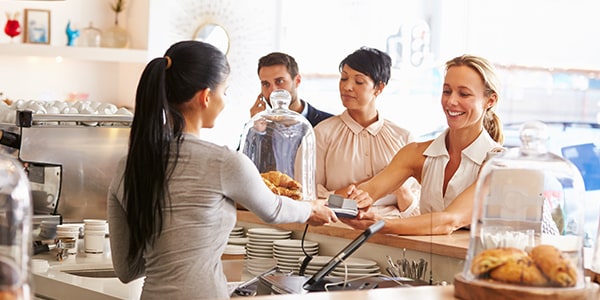 For many businesses, kids are a great source of temporary, low wage labor.
However, there a lot of laws regarding child labor that limit how old kids must be to work, what jobs they're allowed to do, and how long they can work. Violating these laws can mean hefty fines and even imprisonment.
Here are five things you should know about hiring kids:
1. Minimum working age is 14.
Under federal law, the Fair Labor Standards Act sets the minimum age to work at 14-years-old. However, this minimum age does not apply to child actors or performers, newscarriers, babysitters, fieldworkers, or children employed to make holly and evergreen wreaths (I guess somebody's lobbying money paid off).
2. State Laws Vary From Federal Law.
State laws do vary from federal law. When federal law and state law conflict, the higher minimum age applies.
Most states do have higher minimum ages. Some states even regulate positions that are exempt from minimum age rules under federal law. For example, in California, newscarriers must be at least 12 years old.
Most states also require kids to get work permits and limit the number of hours they can work while school is in session.
3. You Can Hire Your Own Kids.
Parents, put your kids to work! Parents who own businesses may employ their children to work any time of day for any number of hours. As long as you're not making them manufacture or mine, you're not violating any laws.
4. Door-to-door Sales Is Too Hazardous For Kids.
Apparently, door-to-door selling is a very hazardous job. So much so, that Alaska prohibits any minors under age 18 from working as a door-to-door sales person. In Texas, children as young as 14 can participate in door-to-door sales but must also have parental supervision.
Other hazardous activities that are prohibited work for minors include:
Construction or repair;
Poultry catching;
Cooking over an open flame or deep fat fryer;
Baking;
Loading or unloading goods on or off trucks;
Any work involving the use of ladders;
And many more.
5. There Is a Youth Minimum Wage.
According to the FLSA, employers may pay employees under 20 years old $4.25 an hour during their first 90 consecutive calendar days of employment. After the employee has worked 90 days or turned 20, employers must pay at least $7.25 per hour.
Remember, this is the federal minimum wage. If your state has no youth minimum wage law or a higher minimum wage, you must comply with state laws.
Since labor laws vary so much from state to state, you may want to check with an experienced local labor attorney before you hire any kids.
Related Resources:
You Don't Have To Solve This on Your Own – Get a Lawyer's Help
Meeting with a lawyer can help you understand your options and how to best protect your rights. Visit our attorney directory to find a lawyer near you who can help.
Or contact an attorney near you: