$9 Minimum Wage: Good or Bad for Business?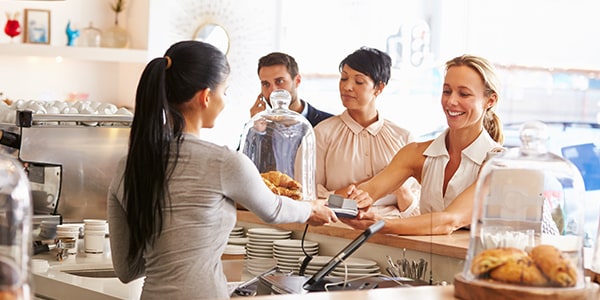 President Obama's State of the Union address touched on many issues, but for businesses the biggest one may be his proposal for a $9 minimum wage.
That's a big jump from the current federal minimum wage of $7.25. Does that mean you'll have to start paying each employee an extra $1.75 per hour to make up the difference?
The federal minimum wage sets the lowest hourly pay for federal employees and those subject to the Fair Labor Standards Act. But how does that affect you? It's not as clear as you'd think.
Potential Pros and Cons
If you listen only to critics, a higher minimum wage could cripple your business. The additional cost in payroll as well as Social Security taxes could put a strain on small businesses, according to the National Federation of Independent Business.
The move could mean fewer jobs are available to workers. Those that are posted may attract people with higher qualifications. At least, that's one opinion.
On the opposite end of the spectrum, supporters of a higher minimum wage say it's an important economic tool. It gives people more buying power and increases consumer demand, in the view of a guest writer for the Elmira (N.Y.) Star-Gazette.
While it may increase costs for businesses, higher wages also could boost productivity and retention, which would in turn help customer satisfaction. In this case, you may get what you pay for.
Still a Long Way to Go
But regardless of how you feel about the minimum wage increase, just because President Obama mentioned it as one of his goals doesn't mean it will happen.
A minimum wage increase is something only Congress can do by proposing a bill to that effect. Like any bill, it must be approved by votes in both houses of Congress.
Last year, Congress proposed a similar bill to raise the minimum wage for all Americans. That could make this process a little easier, but President Obama will still have to push if he wants things done quickly.
You can provide your own push by contacting your members of Congress and sharing your opinions about the minimum wage increase. Your input could have a big impact.
Follow FindLaw for Consumers on Google+ by clicking here.
Related Resources:
You Don't Have To Solve This on Your Own – Get a Lawyer's Help
Meeting with a lawyer can help you understand your options and how to best protect your rights. Visit our attorney directory to find a lawyer near you who can help.
Or contact an attorney near you: