How to Hire and Interview Disabled Employees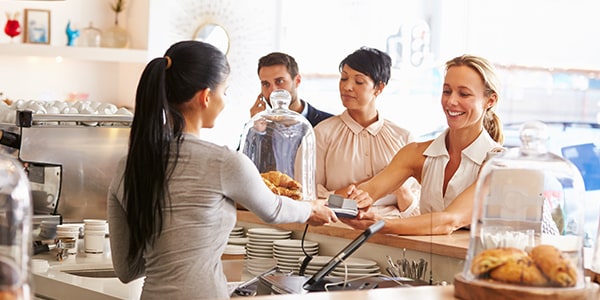 Individuals with disabilities are able to perform the same jobs as most other workers. However, due to stigma and ignorance, disabled individuals generally do not get the same career opportunities as non-disabled individuals. Despite the existence of strong anti-discrimination laws, in 2015, the Department of Labor explained that only 17.5 percent of persons with a disability were employed.
New programs at large employers like EY and Microsoft, target specific candidates with disabilities that the employers believe may benefit them. For instance, what employer wouldn't jump at the chance of employing an autistic individual like Raymond Babbitt (the Rain Man) in a number crunching position?
For employers that are hiring, it is important to know how to interview disabled individuals, and how to avoid discrimination.
What Can You Ask During an Interview?
One of the biggest concerns employers have about hiring disabled individuals is just getting through the interview. Generally, asking a person about their disability, in any way, is frowned upon and should not be done. However, asking a disabled person how they would perform a certain task is a reasonable way to find out whether a person's disability would interfere with the essential job functions.
Providing Reasonable Accommodations tor the Interview
If you are made aware of a candidate's need for a reasonable accommodation, you should try to provide it. Legally, you are required to provide reasonable accommodations so long as they do not pose an undue hardship. Note that expense does not automatically equate to undue hardship.
If the reasonable accommodation is achievable for the interview, it might be the same one the candidate needs to perform the job, and the interview may be the perfect time to test it out. However, if the requested accommodation is unreasonable, but there is a different reasonable alternative available, that should be offered.
Providing Reasonable Accommodations On-The-Job
If a disabled individual needs a reasonable accommodation to be able to perform the tasks or function of the job, providing the accommodation should be done if it is reasonable (same undue hardship standard described above). If the requested accommodation is unreasonable, but there is a different reasonable alternative available, that should be offered and other options explored. An employer is not forced to use a candidate's/employee's preferred reasonable accommodation if other reasonable options are available.
Avoiding Discrimination Claims
Employers are not required to hire disabled individuals that apply for jobs. However, an employer does expose themselves to liability for discrimination claims if they deny employment to a disabled person that could perform the job as well as the person they hire. Although discrimination in hiring claims are rather difficult to prove, being on the defending side of a disability discrimination in hiring lawsuit is the last thing any employer would want.
Related Resources:
You Don't Have To Solve This on Your Own – Get a Lawyer's Help
Meeting with a lawyer can help you understand your options and how to best protect your rights. Visit our attorney directory to find a lawyer near you who can help.
Or contact an attorney near you: