What Is Trademark Tacking?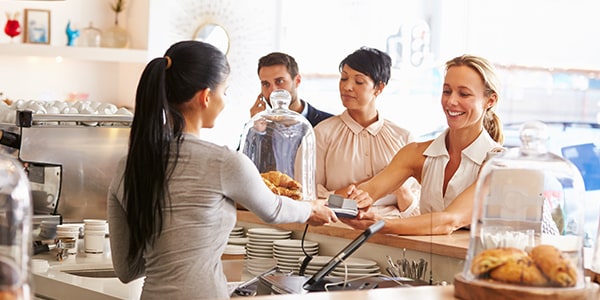 A unanimous U.S. Supreme Court on Wednesday decided in Hana Financial, Inc. v. Hana Bank that the issue of "trademark tacking" was a question for a jury, not a judge.
We all know (hopefully) what a trademark is, but what is "trademark tacking"?
How Tacky
Trademarks protect a unique design, whether it's a logo or a made-up word. Trademarks are useful only as far as they allow consumers to identify products associated with the trademark; for example, the Nike "swoosh" identifies a particular product as being associated with Nike.
Trademarks, however, can lose their enforceability, either if they cease being used or if they're used too much. We often hear about the latter -- "Kleenex" becomes a generic word for "facial tissue" or "Xerox" comes to mean any copy machine. Tacking is a defense to a claim that a trademark is no longer enforceable because it isn't being used.
Why isn't a trademark being used? Well, with tacking, it actually is being used, but it's been altered from the way it looked when the company was first granted the trademark. For various reasons, companies often alter their trademarked images; the Pepsi logo and the Apple logo have both changed over the last 20 years, but that doesn't mean the new logo isn't trademarked. The question is, as of when is the new logo trademarked? Now, or 20 years ago?
Using "tacking," a business can show that it used a trademark first by pointing to the original trademark, then by showing that the new trademark is still basically the same as the original, such that consumers consider both to represent the same thing.
So, for example, when Apple switched from its original "rainbow" logo to the solid-color logo in 1998, it could use tacking to show that the new logo really is the same as the old one, getting retroactive protection back to 1977. A competing company that had a solid-color Apple logo registered in 1995 would've been out of luck under a "tacking" theory, because Apple's solid-color logo tacks on to the date of the original logo.
Supreme Court: It's a Question for the Jury
If you're wondering, the Supreme Court's job in the Hana case wasn't to determine whether Hana Financial or Hana Bank "got there first" in terms of trademarks. Rather, there was a split among the federal circuit courts of appeal about whether a judge or a jury should decide if the defense of tacking could be used.
The Supreme Court said that it's a factual question whether the original and later marks "create the same, continuing commercial impression" such that they should be tacked together; therefore, it's a question for the jury. This makes sense: A jury is comprised of 12 ordinary people, and questions about trademarks usually revolve around whether ordinary consumers would be confused.
If you want to learn more about intellectual property and protecting your business' trademarks, check out FindLaw's section on Small Business Intellectual Property.
Follow FindLaw for Consumers on Google+.
Related Resources:
You Don't Have To Solve This on Your Own – Get a Lawyer's Help
Meeting with a lawyer can help you understand your options and how to best protect your rights. Visit our attorney directory to find a lawyer near you who can help.
Or contact an attorney near you: